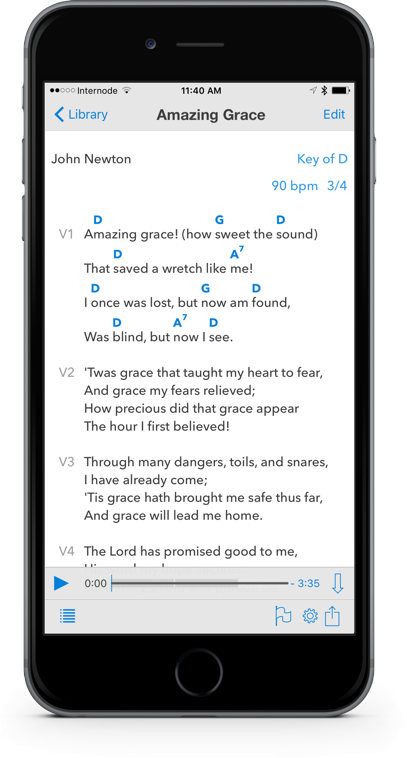 SongSheet for the iPhone
Your SongSheet library wherever you go!
We took the acclaimed SongSheet Pro for the iPad, and created a version optimized for your iPhone. A song idea strikes? Whip out your iPhone and jot it down in SongSheet. An impromptu performance? You always have your iPhone, now you can always have your SongSheet library!